Join Oasis Chorale!
Would you like to join Oasis Chorale? It's our mission to produce artistic choral music that nourishes thoughtful worship. Oasis Chorale is a place for skilled musicians to work together. It's a place where warm companionship, artistic excellence, and following Jesus unite. There's travel, conversations, and rich music. It's a place of intense labor and satisfying creativity.
Applications are open. There are openings in all four vocal sections. Click the button below to open the application.
Apply Here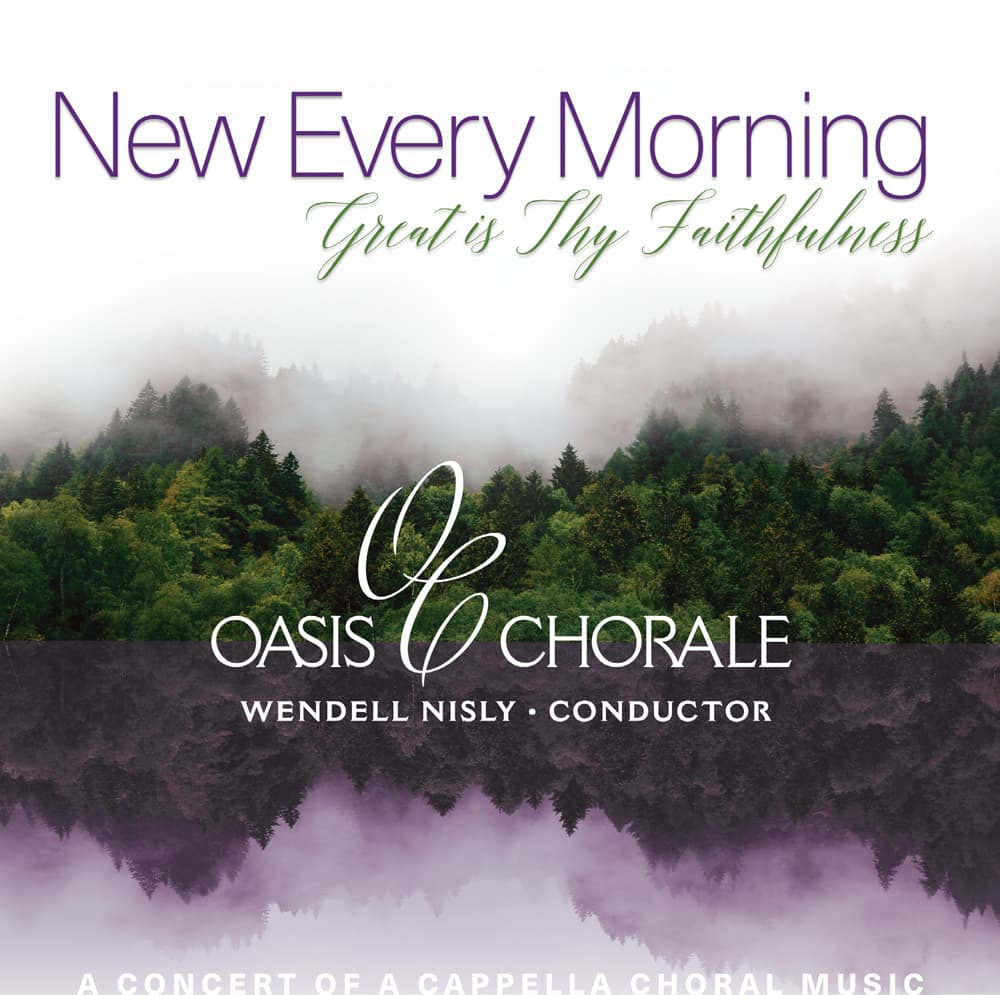 BONSACK BAPTIST CHURCH
July 8, Friday, 6 PM • Roanoke, VA
FIRST BAPTIST CHURCH
July 9, Saturday, 6 PM • Etowah, TN
HEBRON BAPTIST CHURCH
July 10, Sunday, 6:30 PM • Statesville, NC
BRUTON PARISH EPISCOPAL CHURCH
July 12, Tuesday, 8 PM • Williamsburg, VA
FIRST BAPTIST CHURCH
July 13, Wednesday, 7 PM • South Boston, VA
PARK VIEW MENNONITE CHURCH
July 17, Sunday, 3 PM • Harrisonburg, VA
We are a group of 40 singers of Anabaptist background from across US and Canada who meet every year to sing acapella music. We have toured in the US, Canada, and the British Isles and usually record a new choral album every other year. We are constantly seeking fresh ways for choral musicians to share God's beauty with others and to sing God's grace into our world.
Our latest commissioned piece written by Douglas Byler, is featured in our album, The Glory of His Grace. The video below is from our 2018 tour.
July 2022 Concert Tour
The itinerary for our 2022 Concert Tour, New Every Morning—Great is Thy Faithfulness, is available in the section above. Come see us on tour!
Support Us on Patreon
Patreon is a way for you to provide steady support for our mission to spread excellent choral music. Patrons get access to exclusive content, behind-the-scenes news, and more!
In 2019 we toured through the Upper Midwest this summer and loved seeing many of you at our concerts. Our fundraiser concert at Sauder Concert Hall in Goshen, IN, was a highlight, coming after several days spent there recording our new choral album, The Glory of His Grace (pictured on right).
One enriching experience that Oasis Chorale enjoys on tour is participating in a workshop with a choral clinician.  In July of 2019, we enjoyed working with Dr. Rene Clausen, whose gentle feedback was affirming, gracious, and incredibly helpful. You can read more about our day with him on our blog.
From René Clausen:
The Oasis Chorale is an outstanding choir on every level.  It is comprised of excellent and highly skilled individual singers, yet the sense of awareness of the needs of the ensemble is ever present.  The Chorale is distinguished by tonal beauty, excellent intonation, refined musicianship, and outstanding interpretation under the direction of their fine conductor, Wendell Nisly.
Read about our latest tour and other events we've been a part of.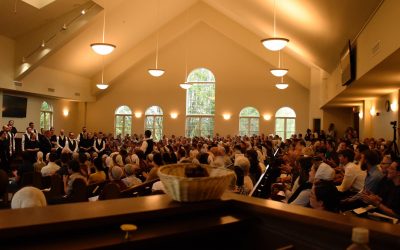 July 17 was our official last day together as a choir. After spending the previous several days working hard on our recording project, it was time for the last performance of 2022. The day dawned warm and humid. We had the morning off to worship at a venue of our choice. At noon, the choir...
read more
We have 9 albums of choral music as well as 3 albums of classic hymns taken from Hymns of the Church.
All recordings are available as CDs and as mp3 downloads.
Would you consider supporting us?
Patreon
Commit to a monthly partnership with us starting at $5/month. In return you will receive exclusive content related to the choir's activities and early access to our plans and new events.
Sign Up for Our Newsletter